Garage Door Repairs Ipswich & South Brisbane
We are committed to providing the best garage door repairs Ipswich & South Brisbane to meet customers' requirements and individual needs in the quickest possible turnaround time with the highest standards of quality.
Need assistance urgently? Benefit from our 24/7 emergency call service.
We resolve a wide-range of garage door problems such as:
broken springs (we carry all sizes to suit your garage door)
door stuck in open or closed position
door not responding to remote signal
motor emits a noise on remote signal
door does not move
squeaking door
noisy motor
door not level on one side
frequent interference from nearby devices
failed motor receiver
repair or replace lifting cables and springs
and more…
We repair roller, tilt and panelled doors as well as accessories that include:
springs
cables
remotes
hinges
motors
We offer prompt service and fix most problems on the day and get your door functioning immediately. We will discuss solutions with you and prepare a free quote in case of a complex issue. Enquire now for your free quote for garage door repairs Ipswich & South brisbane!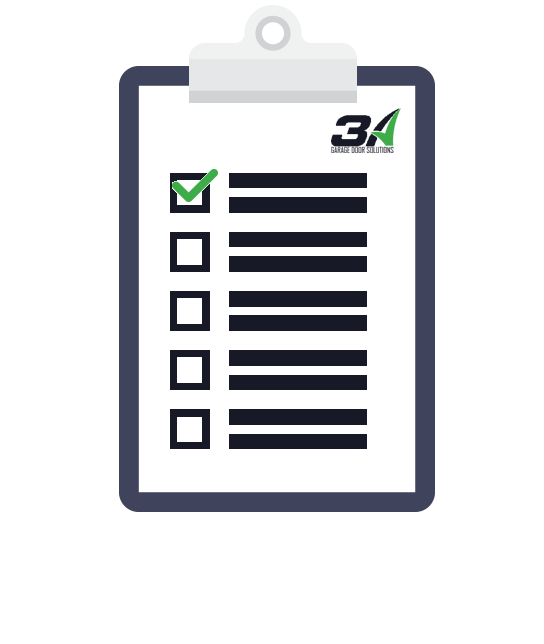 Get A Free Quote Today
Complete the below quote form and we will be in contact with you as soon as possible.
Garage Repairs in Brisbane
Find Fast Help for Reliable Garage Repairs in Brisbane
When you require garage repairs in Brisbane, the problem could range from a minor inconvenience to a major issue. Although seemingly simple, garage doors have many components subject to varying degrees of wear and tear in regular operation. Not only does this make a DIY repair difficult, but it's also not a good idea in the first place. Garage doors involve torsion springs under a considerable amount of tension, which means it is dangerous to work on them without the proper training and tools. At 3A Garage Door Solutions, we have the experience and proven track record you need for reliable garage door repairs in Ipswich. A family-owned business with nearly a decade of success in the books already, we provide a single point of contact and a complete service from installation to repair. 
Aside from the most obvious indications of a failure in your garage door, when should you seek our assistance?
Signs You Should Invest in Garage Door Repairs in Brisbane
Is there any way to know that a problem is on the rise before it becomes an issue requiring an even bigger repair? Yes! Once you know the signs to spot, you can understand when to call for maintenance work instead of asking for help with a repair. Some of the major trouble signs that should serve as a warning about your door installation include:
 Very loud operation with scraping, squeaking, or grinding sounds. These noises are usually a sign that vital components lack lubrication. If left unchecked, it could develop into a mechanical failure.
 A garage door that is very slow to open or close, or which sometimes gets stuck halfway. Your springs may no longer have the tension necessary to lift the door.
 Signs of physical damage to the door, such as deformed panels, rust, cracks, or gaps. Ask for an inspection to see if your door may need repairs.
From unusual noises to stutters in operation and other problems, know when to ask for garage door repairs in Brisbane South. Don't worry about having to pull the emergency release just to get the door out of the way for your commute to work in the morning.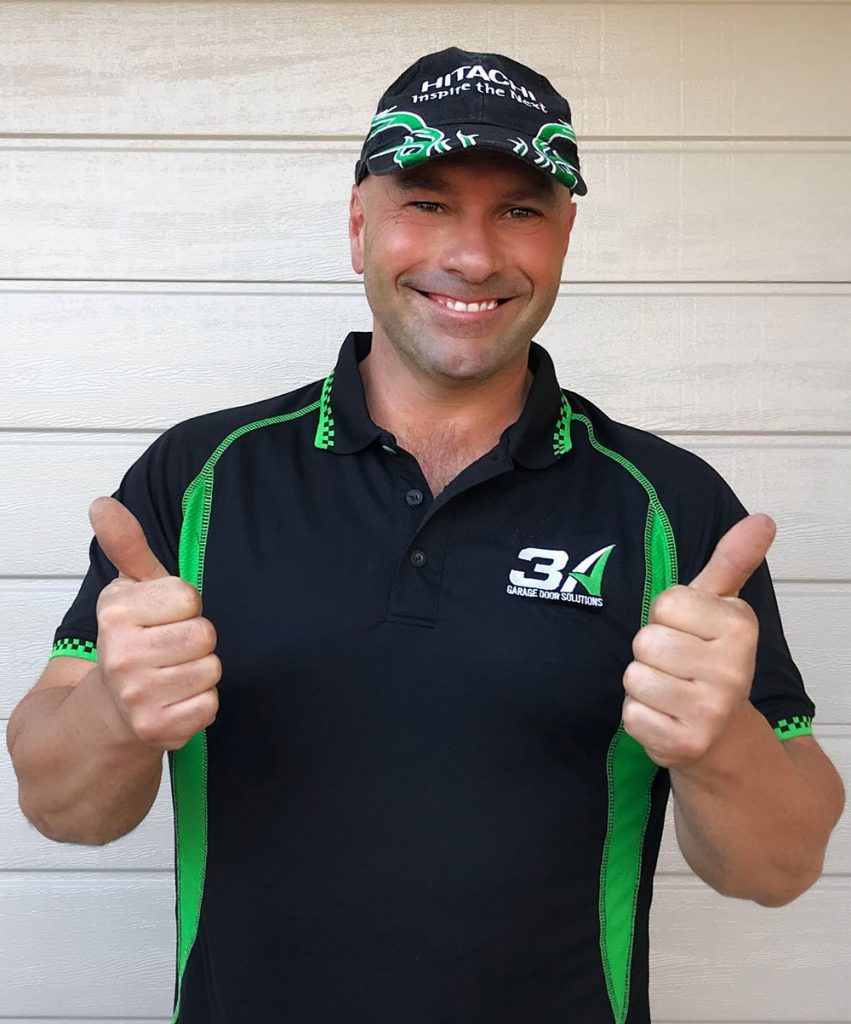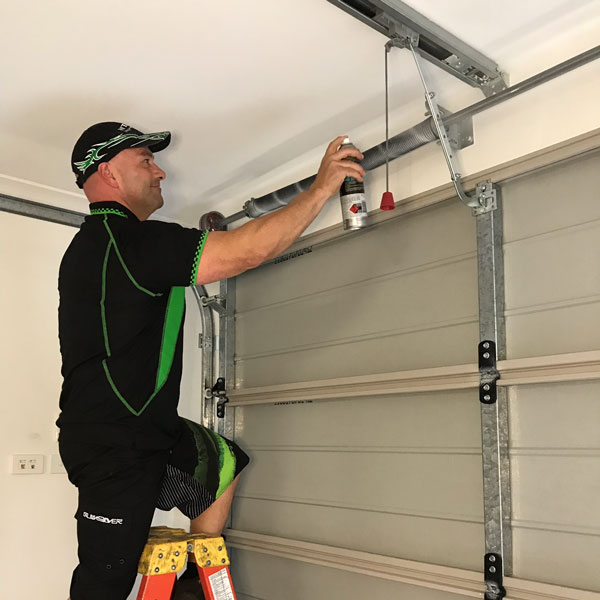 The Benefits of Garage Door Repairs from 3A Garage Door Solutions
Why choose our business when you require a repair solution? For example, say you've seen or heard one of the signs above. You may have concerns that your door will stop working altogether soon. When you need to call for help, there are several advantages to choosing our service over another:
 We have nearly ten years of experience in providing installations, and we've developed a robust service to meet varying levels of homeowner needs.
 We use only the finest materials for conducting repairs. For example, the torsion springs we select have a rated lifetime of 12,000 cycles — or more than eight years when used at an average rate of four cycles a day. These Australian-made products deliver proven value to our clients.
 We exhibit keen attention to detail. We spot trouble signs that are easy to overlook and provide insights into how to better care for your installation. We ensure that you have left nothing to worry about once we leave.
Services Related to Garage Repairs We Also Provide
At 3A Garage Door Solutions, we're always happy to provide prompt and thorough garage door repairs in Logan. However, we also have other well-honed skills relating to this hardware. What are some of the different cost-effective ways in which we can help you with this hardware?
 Brand new installations. Need a new garage door? We have tonnes of options from proven Australian manufacturer Steel-Line. Enjoy selecting from a wide variety of styles and colours to suit your home and create the perfect kerb appeal.
 Maintenance. From lubricating components to testing the operation of your motor and the alignment of your tracks, we leave no stone unturned. With our thorough maintenance plans, you can ensure your garage door is less likely to give you trouble at an unexpected moment.
 Emergency repairs. Have you encountered a very serious problem with your door? Was there an accident involving one of your vehicles? When you need assistance with your door as soon as possible, give us a call. We respond 24 hours a day, seven days a week.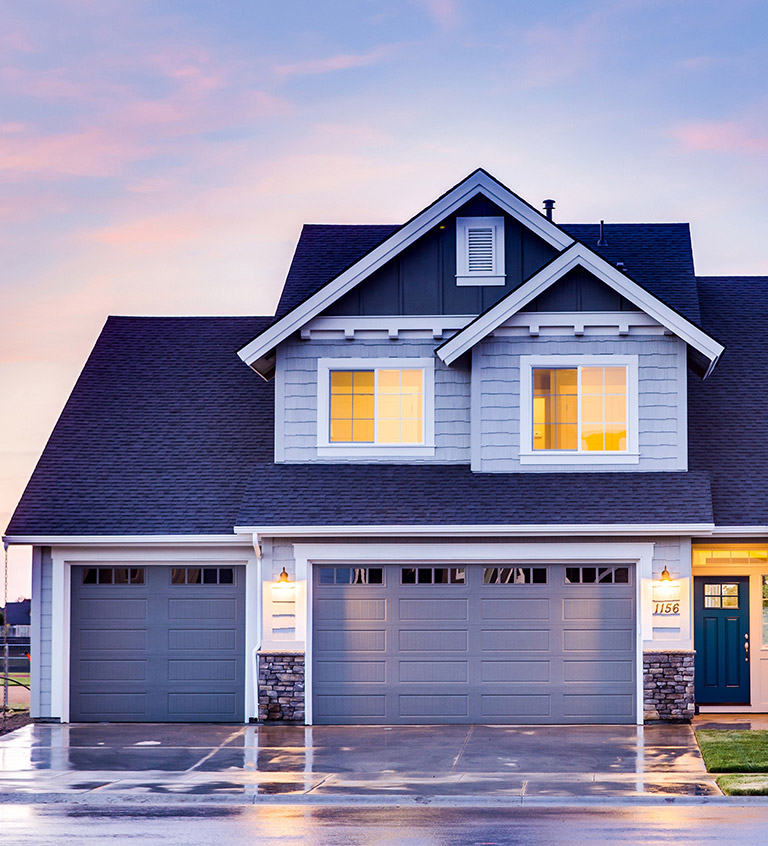 About 3A Garage Door Solutions
Founded by Richard Huot in 2011, 3A Garage Door Solutions is completely family-owned and reflects those kinds of values in our work ethic. Our goals on every job are simple: arrive on time, provide safe service, answer your questions, and to leave no trace behind. Whether you have a panel door or a roller door, we have the skills necessary to complete repairs on your installation. Contact us today for help in Brisbane with garage door repairs.